Så længe jeg kan huske tilbage i tiden, eller i hvert fald da jeg blev lidt ældre og makeup og den slags er kommet ind i billedet, der har jeg stort set hvert år i julegave, fået minimum 1 gaveæske. Det er nemlig en rigtig nem måde at få nogen lækre produkter, lidt billigere end normalt. Op til jul så er der derfor også ekstra mange gaveæsker at finde i butikkerne til vores fordel ;) Jeg har været et kig forbi magasin.dk og se hvad der var at byde på lak/makeup fronten af lige præcis disse :) Blot klik på billedet for at komme direkte til siden hvor du kan smide det i kurven :D
Ciate Julekugler, med 6 julekugler til træet og 6 minilakker til 227,50 endda på tilbud lige nu :D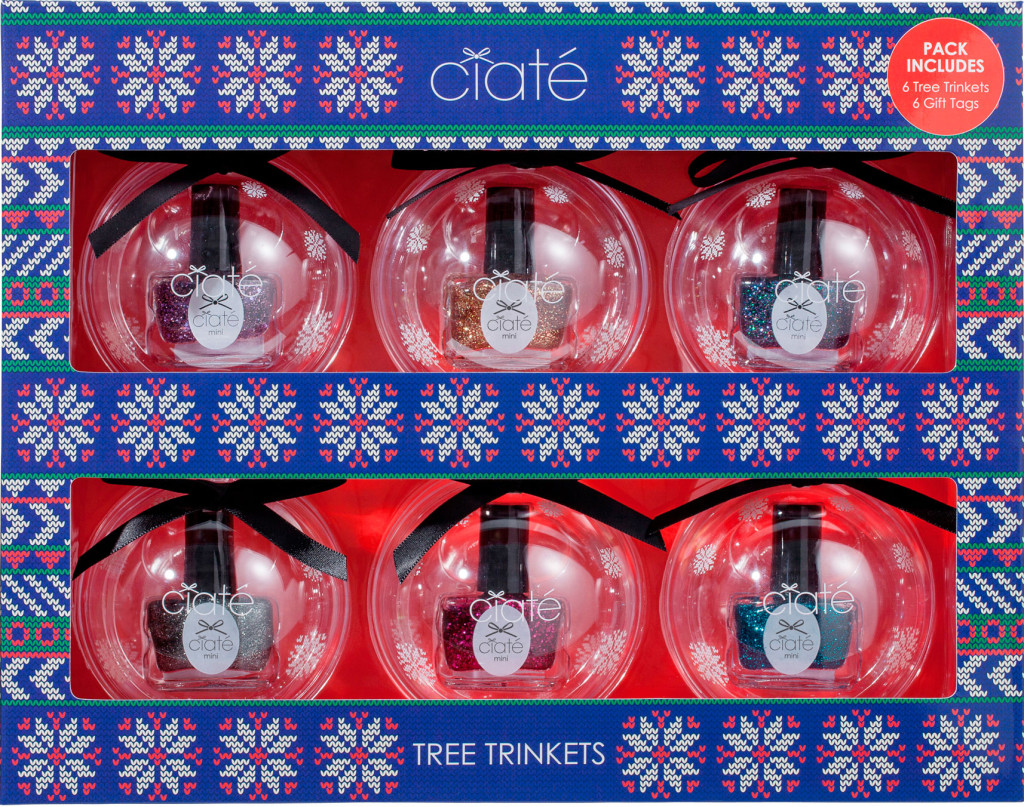 GOSH Kosmetik pung indeholdende GOSH Neglelak Lambada, Show Me Volume Carbon Black Mascara, og kohl/Eye Liner BLACK & Velvet Touch Lipstick 60 Lambada. til 199 kr.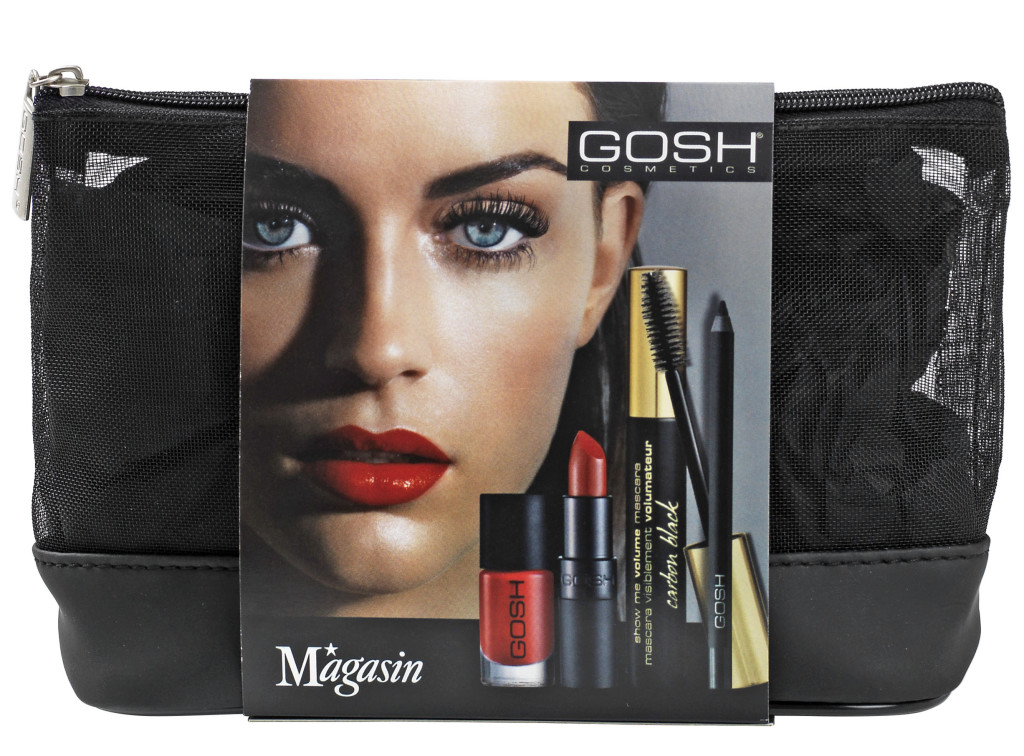 Hvis du sværger til Hypnose Doll Eyes mascaraen fra Lancome, kan du få den her i en gaveæske med en lak, en minikohl og en lipgloss til 239,20 kr. da den er på tilbud lige nu :D Normalprisen alene på mascaraen er jo på 200 kr. Så det er et tilbud værd at overveje. Jeg skal i hvert fald lige have klikket det hjem :D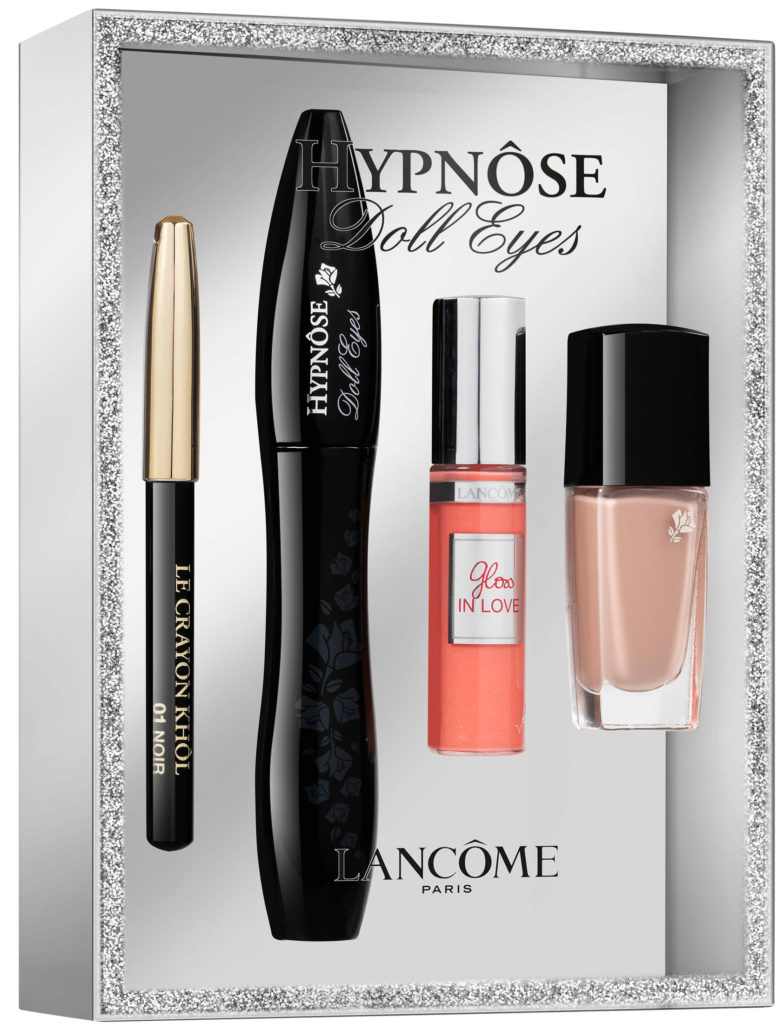 Et rigtig fedt lille kit, med alt man behøver til en flot manicure :) Loreal Color Riche Gaveæske med 7-in-1 Saviour, to lakker og en topcoat til 99,95 kr.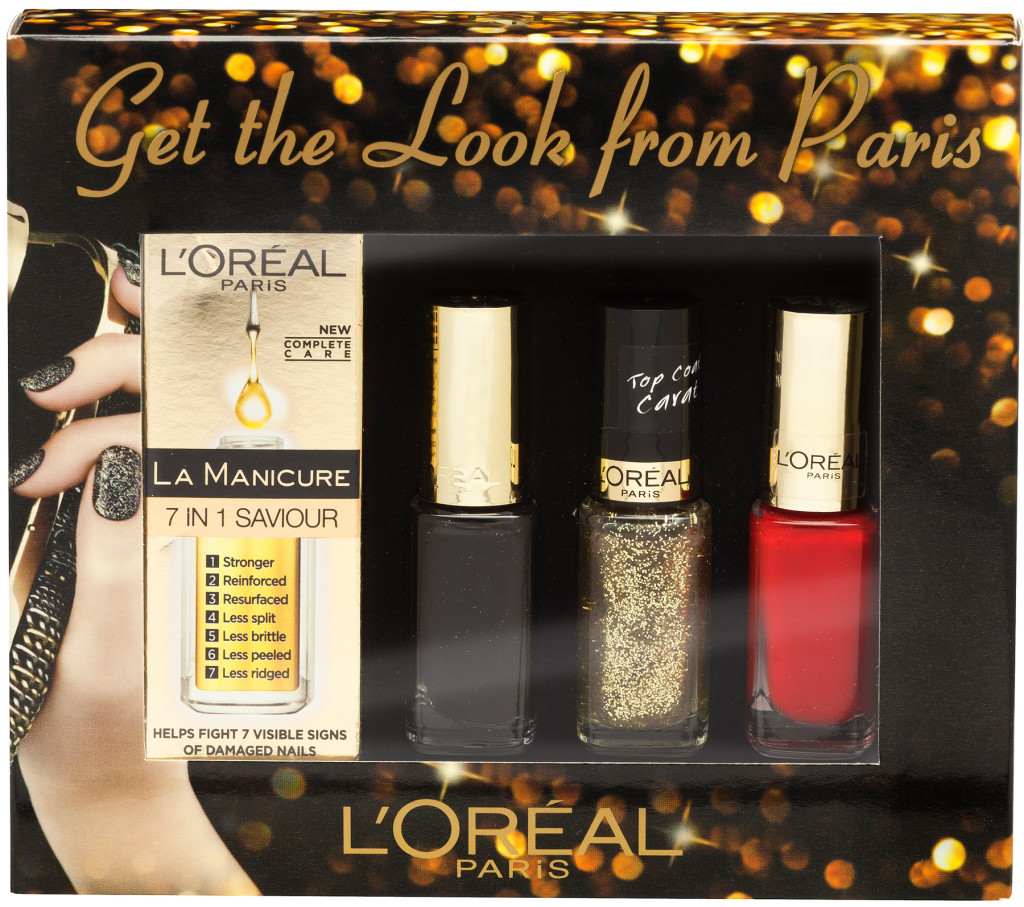 Det er nok denne man skal hoppe ud i hvis man har tænkt sig at imponere sin svigermor eller lign. Der er helt sikkert alt hvad man behøver! Jeg ville dog heller ikke have noget imod at finde den under træet til mig selv :) Makeup Beauty Box Large fra Estee Lauder til 636 kr. på tilbud :D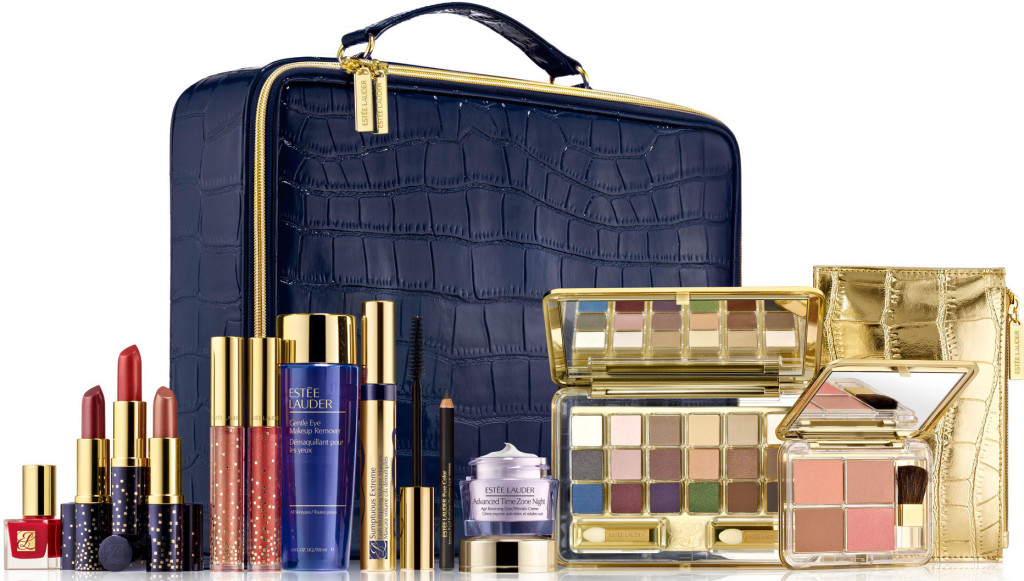 En fin lille gaveæske med 4 lakker i fra Maybelline Color Show, måske oplagt til den yngre søster eller kusine? ;) Maybelline Color Show til 79,95 kr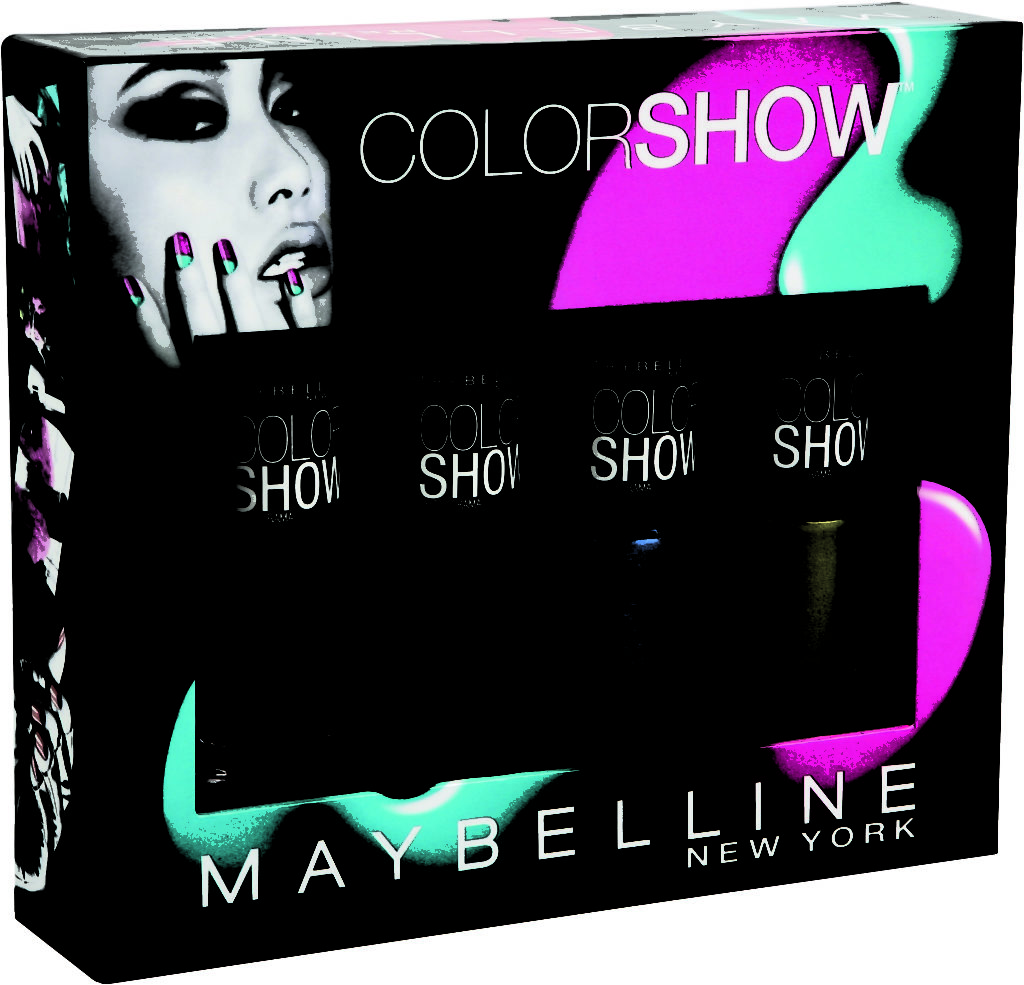 IsaDora har rigtig mange forskellige gaveæsker hvor man kan få enten deres Sugar Crush lakker og en lipgloss med eller glitter og en lak med. Plus de har også gaveæsker med mascara. Priserne ligger mellem 98 kr. og 179 kr.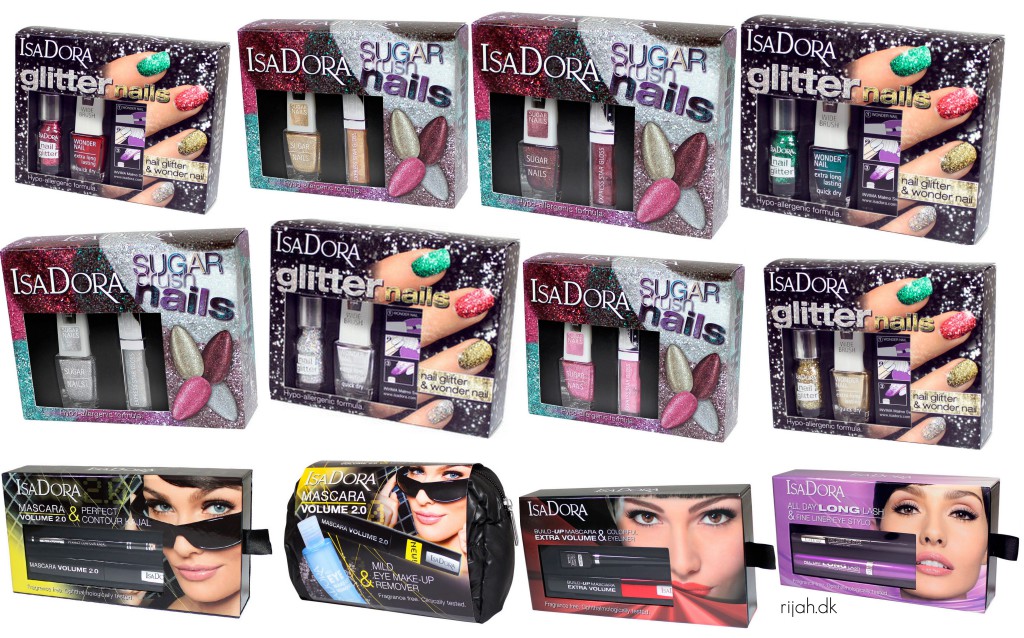 Indlægget indeholder affiliatelinks