Kan i huske mine predictions for Chanel Summer 2014 neglelakker? Nu er der officielle billeder ude af dem alle, så vi skal da lige have dem sammenlignet med mine gæt på hvordan de ville se ud :)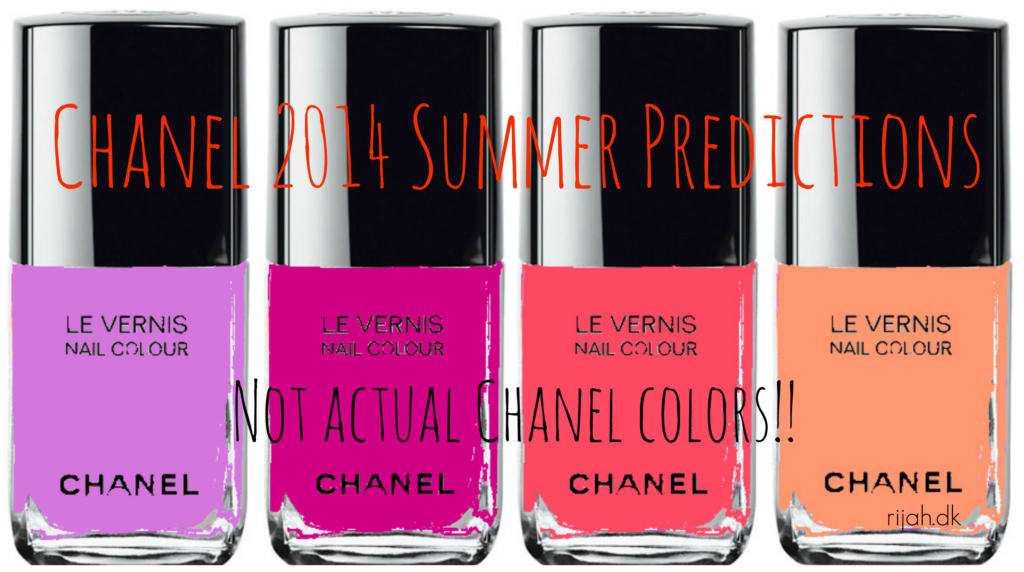 Jeg forudså at der var en enkelt med lidt shimmer i og det var så Tutti Frutti, ikke Mirabella som jeg havde gættet på, men synes absolut ikke det gør noget :D Den ser rigtig fed ud, men det lidt lysere orange shimmer i :)
Jeg er bestemt ikke skuffet, selvom der ikke er nogen neon farver imellem. Det må vi nok vente lidt endnu med, at se Chanel gå så meget out of the box ;) Jeg skal i hvert fald ønske mig Matas gavekort til min fødselsdag i næste måned, så jeg er klar til dem alle :P Hvad siger i til dem?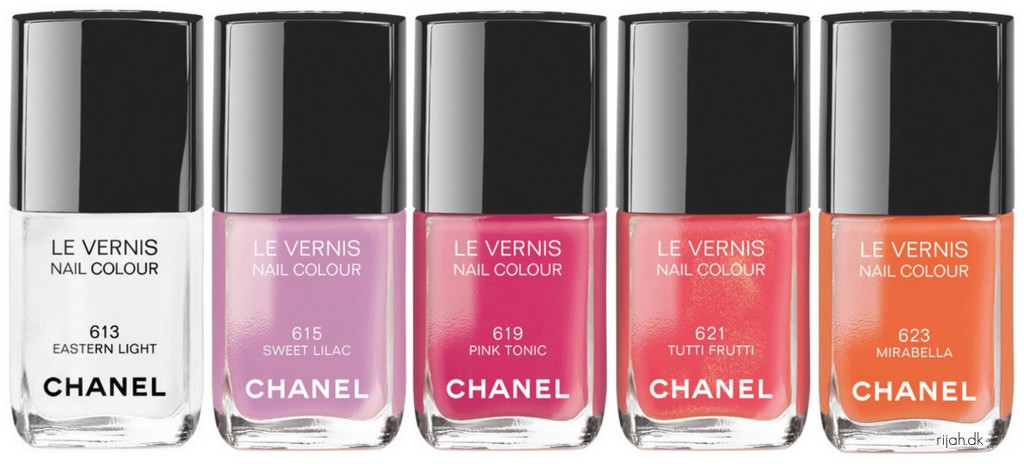 Vi skal jo heller ikke glemme den sidste lak i sommer kollektionen, som er Eastern Light, der er en genudgivelse, da den var med i Hong Kong kollektionen i 2013, sammen med en brunlig lak der hed Western Light. De skulle komme ud internationalt i juni, men som altid, med Chanel, er det aldrig helt til at sige :P Så folk må råbe højt hvis de spottes et sted! I kan jo evt.sidde manisk og trykke f5 på Chanel.com :D
Tutti Frutti er den eneste som bliver en del af den permanente kollektion, resten er limited edition lakker.
Chanel Summer 2014 neglelakker